Should You Worry about Small Dents
Posted by:
Admin
Tags:
Posted date:
06-09-2021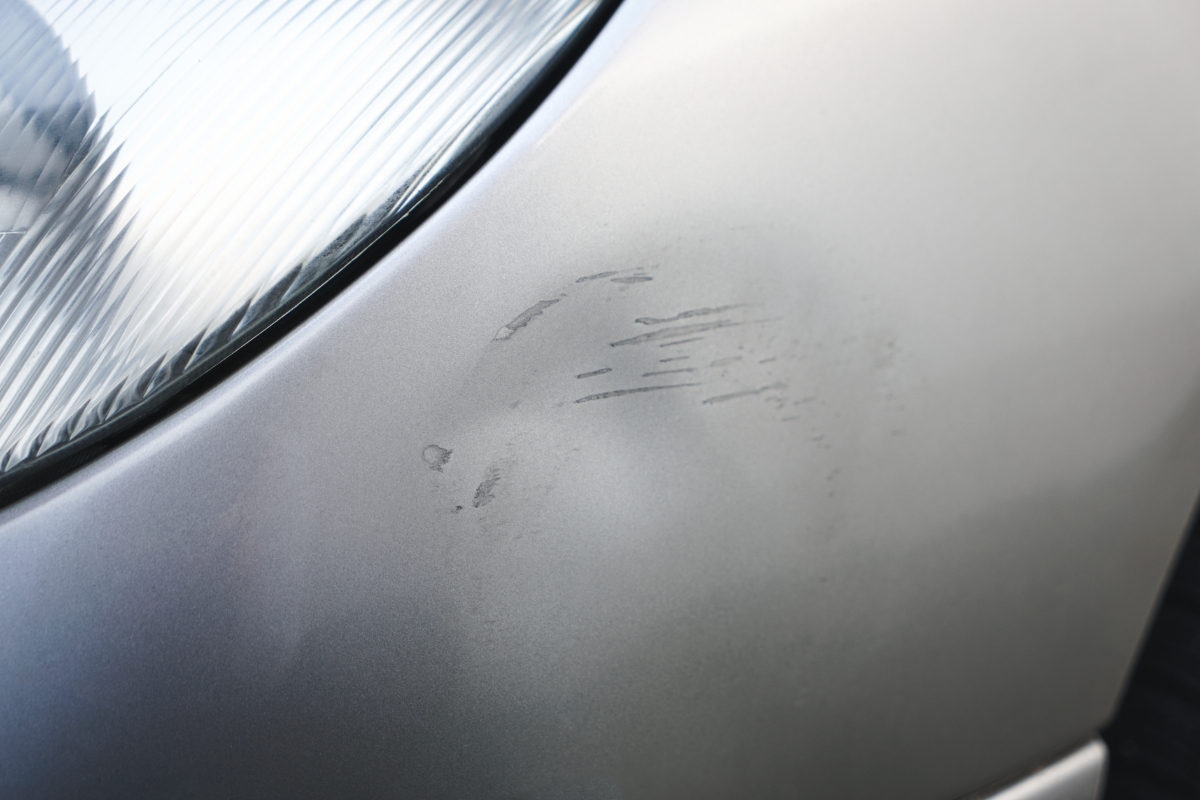 Should I worry about a small dent in my car? We look at when and how to fix a dent in a car. Read about the reasons why you shouldn't ignore that tiny dent.
When and How To Fix a Dent In a Car
Whether it's a fault of your own or someone else, at some point while owning a car, you're more than likely to get small dents in it.
While it might not be a high priority for you to fix a dent, leaving it will lead to more damage if the big or small dents are left for too long.
The best advice would be to call an auto body shop as soon as possible and have them repair it, but understandably not all car owners can afford the cost of this. If this is the case, there are methods to repair the minor dents and paint damage on your vehicle.
Paintless dent removal can be done with either a plunger or a dent puller. A dent puller is recommended only to be used if you have experience or are a professional, as you could end up doing more damage.
A hammer can repair smaller dents, while a mallet can repair bigger dents, be sure to cover any area you are hammering with a towel to prevent causing damage and hammer the opposite side of the dent.
Another method of paintless dent removal for shallow dents that aren't on panel edges is to pour boiling water over the area (works best on thinner doors and bumpers); this makes the metal more flexible. Then, push the door or bumper from the opposite side while still hot, and the dent should pop back into place.
The heat and cool method also work well for dents; all you need is a hairdryer and a can of compressed air, heat the dent with the hairdryer until the material becomes malleable, then rapidly spray the can of compressed air in the same place, this will cause it to contract and the dent to pop back into place on its own.
Reasons Why You Shouldn't Ignore That Tiny Dent
A small dent doesn't seem like much of a problem at the time, but if it's not repaired immediately, the minor dings can get a lot worse.
If the paintwork has been scratched around the dented area and the bare metal of the car has been exposed to the elements, rust is likely to develop, and additional paint chipping may occur.
The lack of sealant on the site of the damage it will leave it exposed to weather conditions, and corrosion may occur.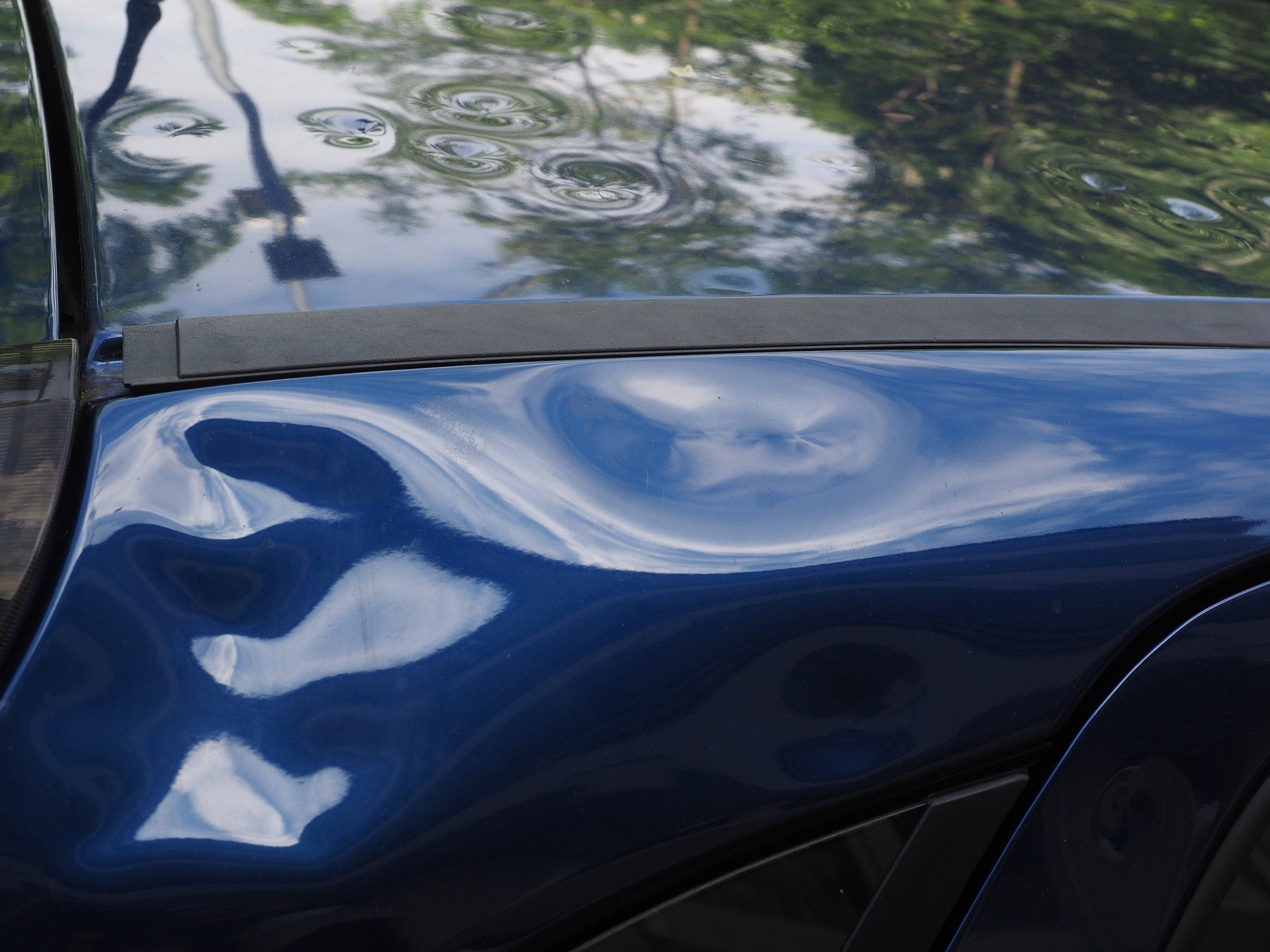 Cleaning the car can also cause additional paint to chip away. When selling cars, the exterior appearance is what gives the first impression to the buyer; if this isn't in good condition because of dents or scratches, the value of the cars can reduce dramatically.
If the car dents or scratches are left for long enough, you might be shocked when you're told the cost of repairing at a professional auto body shop; once rust/corrosion and large paint repairs are stacked onto the bill, you'll be wishing you didn't delay fixing the problem sooner.
Types of car bodywork scratches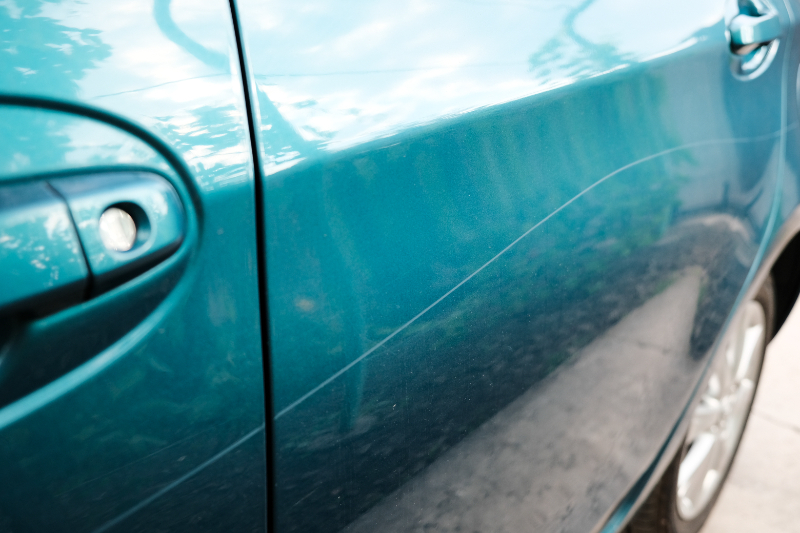 Not all scratches look the same or are caused by bumping into obstructions; some can be caused by simply cleaning your car with the wrong products or tools.
These types of scratches are called swirls; they occur when the sponge or cloth used to clean the car has some grit in it, this can be from residue in the bucket or because the car hasn't been rinsed beforehand.
This can be prevented by using a grit guard at the bottom of the bucket and by investing in a high-quality microfibre cloth.
To fix bodywork swirl scratches, gently rub the cloth in circular motions over the scratch with a polish specifically made for this, don't apply too much pressure as the paintwork may come off onto the cloth. A scrape to the car bodywork, however, needs a little more time and effort to repair.
A scrape can be caused by brushing past a wall or post and damaging your car door, for example. If the scrape is quite deep and the bare metal of the car is exposed, it is recommended to take the car to a professional to be repaired.
Deciding to take one of your cars to a professional to be repaired is always the best option, but it can be costly depending on who you go to and how bad the damage is; franchise body shops and dealerships tend to charge the most for small car dents in comparison to smaller businesses.
A reputable repair shop will normally apply a warranty to their work, so you can rest easy knowing your dent will be taken care of and will last for a good amount of time.
Another reason to go to a professional instead of attempting the work yourself is that it's guaranteed that the autobody shop will have all the tools and skills necessary to fix the damage. The process can be done from inside the body shop, or the professional can come to your place of work or home to fix it there for you; the process will normally take around 20 minutes.
The dent expert will clean and examine the damage to perform a fair assessment; they will check if the dents are too severe to be fixed by them and if the whole panel may need replacing.
Always check review posts and prices before turning to a professional to fix your car. You don't want to be charged with an unexpected bill when the work is done.
You might be able to lower the price if you have multiple dents if you go to the same business for them all to get fixed at once.
A paintless dent repair that's larger in width or length can increase the price, and if there is paint damage to the area too, the dent specialist might not have the tools or experience to fix this.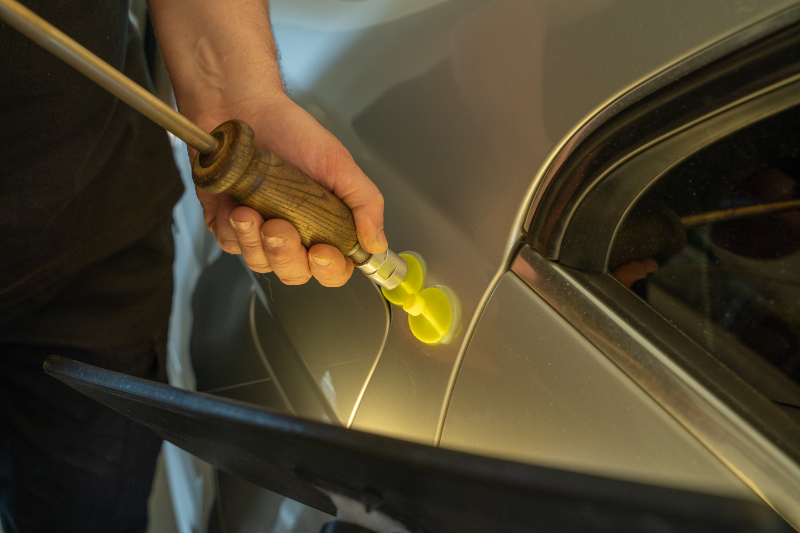 Have you wanted to know how do bodyshops fix dents? Need car dent repairs in Great Dunmow? If you are in Great Dunmow, then come and require dents to be removed, contact us on 01279 932032.
If you have a dent in your car and needs to be removed, why not come and join us at Chills Body Repairs. We will do our best to remove the dent and leave you satisfied.
If you are looking for Car Dent Repair Near Me, contact our Great Dunmow based garage.